Our mission is to blend ancient wisdom with knowledge and technology in our current lifestyle forming a better, socially conscious design and life, for all. Synthesi Institute is an educational institute with an emphasis on creativity and innovation. Creative ideas and innovative thinking are critical to the flourishing of our society.
What Donors Get for Their Contribution
" You can't live a perfect day without doing something for someone who will never be able to repay you."
-- John Wooden
Synthesi Institute is a non-profit organization where donations are tax deductible (501 c3)
We will communicate with you on a regular basis via:


Newsletters
Email
Personal contact
Social media
It is important to our staff and students that you are apprised about the impact your donation is having on Synthesi Institute. We know you have many choices in who receives your charitable gifts and we appreciate you having chosen Synthesi Institute.



" I can't wait for this adventure to begin . I know we will make a difference now and fer generations. "
-- K. Berringer (Donor)


In addition to our regular communication with our donors, we will:


create project reports chronicling the exact project
list of project participants
share accomplishments & results achieved
provide a final report at the completion of each project
You will be contributing to high school and college students and other worthy individuals by making donations to our projects and scholarship fund. Our focus is the development of participants' creativity to foster inventiveness and innovation.


Our goal is to foster excellence and the entrepreneurial spirit in all our endeavors. Our high school students, college students and exemplary individuals will acquire the education and wisdom to assist them further in becoming leaders in their respective fields. This will be accomplished through the classes and projects they will participate in and the thought leaders they will be exposed to during their involvement at Synthesi Institute.

Participants will benefit from a connection with leaders in their field who have a sincere desire to pass on their knowledge and wisdom. We attract individuals who wish to use their gifts and talents to make a contribution to society and a sincere desire to be of service.

" Giving is not just about giving a donation, it's about making a difference "
--- Kathy Calvin
The purpose of Synthesi Institute is to bring together thought leaders of different fields to conduct one of a kind projects and courses. The main purpose is integrating Greece's rich history and how it plays a pivotal role and is still relevant to our modern world. In addition, the educational institute will make practical contributions to society and our communities by combining ancient wisdom with modern creative thought in the area of the arts, music, architecture, perma-culture, agriculture, health and wellness, spirituality, sciences, and business. Our projects will have a multi-discipline approach for the purpose contributing to the development of our members all and the communities they serve. We strive to emulate the rich tradition of Pythagoras, Plato and other Greek genius and tap into the light from the past and have it illuminate our path in the present for the purpose of creating sustainable life designs for future generations.
Creativity - Knowledge - Innovation - Wisdom - Service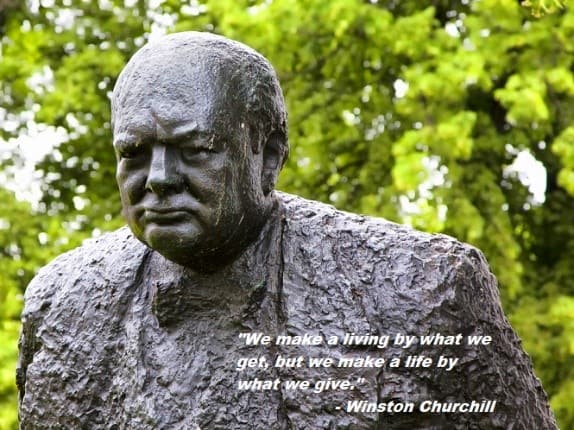 The Institute will be a gathering place of forward thinkers, inventors, innovators, scholars, business owners, consultants, and educators which will draw from many disciplines from all over the world for the purpose of integrating ancient wisdom and modern thought. We will collectively decide what projects to focus on each year. In addition we invite innovators to offer courses at our institute and share their knowledge beginning with young adults.
| | | | | |
| --- | --- | --- | --- | --- |
| | | | | |
| Chapel Restoration | Visitors & Reception Center Rehab | Synthesi Institute Development | Sacred Journeys | Institute Scholarships |
Description of Our Services
| | |
| --- | --- |
| 1) | Restore an ancient Chapel and Visitors/Training Center (near Mitilini, on the island of Samos, Greece). The chapel is an ancient worship site dating back to pre-Christianity. The site's foundation structure is from around 300 AD where some of the first Christians worshipped and gathered in prayer. |
| 2) | The Institute: We bring together thought leaders from different disciplines to teach a variety of courses for the purpose of personal, organizational and societal transformation. |
| 3) | Speakers – Educational instructors – speakers and instructors will share their knowledge and wisdom within their respective fields (business, architecture, education, etc). The purpose of the program is to liberate the "inner person" and transform even the reluctant "truth seeker" into an agent of change. |
| 4) | The Institute provides Sacred Journeys providing unique opportunities for self-discovery and the forging of lifelong friendships by visiting some of the world's most magical and transformative sacred places. We facilitate the learning of many ancient spiritual traditions through their wisdom teachings, ceremonies, and healing practices. We have chosen places that are within the light grid of Greece where the energy is clear and you can be in the same spots as the ancient philosophers and spiritual initiates traveled and where inspired to bring about great teachings for generations to come. |
| 5) | Scholarships (adolescents and adults): donation for exceptional students will be allocated where their participation contributes to the yearly projects undertaken by the Institute. |
The Inspiration of Synthesi Institute
Synthesi Institute took over 10 years to design and implement. It started when a friend of mine named Carol and I were in a prayer session and we were visited by Mother Mary. I did not see her ( but I felt her presence, which was an amazing peace and calm) but my spiritual teacher Carol did and she said that Mother Mary told her that her feet had walked this ground meaning Samos and the ancient chapel we want to renovate. It makes sense that something like this happened because Mother Mary and St. John lived in Ephesus which is not far from Samos. In addition she told Carol that I was supposed to find a healing vortex close to my property. I found it with a friend of mine who had gone to Samos with me. We prayed and asked for a sign. We walked in the ancient chapel that dates back to the year 300 and our hands were heating up. My friend and I do healing touch and your hands get very hot when you are praying for a healing for another person or for yourself. We had our sign and we found the healing vortex.
Small Actions       X       Lots of People       =       Big Change